Crisis in a Post-Pandemic World: Back to Basics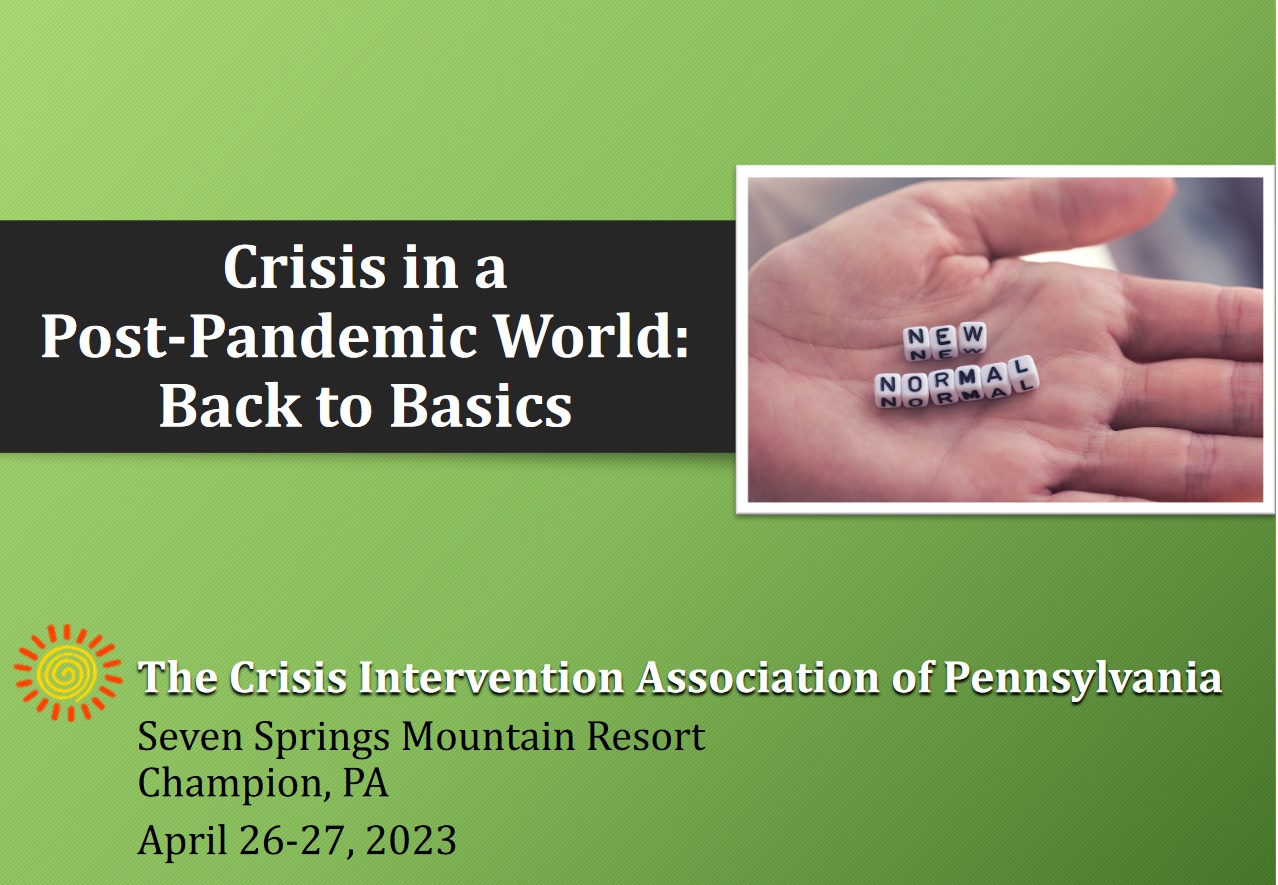 Over the past few years, we have all witnessed significant changes in our health, economy, politics, social justice and challenges just getting through our daily lives. Crisis services have increasingly been asked to respond to a myriad of new challenges in how individuals relate to themselves and others. Communities are being wracked by violent events and it seems that traumatic situations are occurring in the news daily. Trauma contributes to responses such as isolation, anxiety, and substance abuse.
As a result of these traumas, crisis workers, first responders, law enforcement and service-related providers are charged with returning those exposed to trauma back to a new normal, this often takes a great toll on those responding.
Objectives
• Address special areas of interest: trauma informed care, traumatic events, community safety and crisis skill building;
• Identify crisis intervention strategies for working with specific populations;
• Discuss methods and techniques that crisis workers can use in assessing and responding to crisis situations;
• Develop an understanding of the frustrations of those struggling to overcome the effects of mental health stigma.
The Crisis Intervention Association of Pennsylvania
Seven Springs Mountain Resort
Champion, PA
April 26–27, 2023
Registration link: https://form.jotform.com/230436336624049