Introducing the Program Implementation Team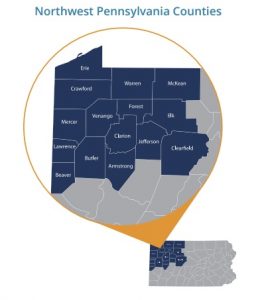 The Northwest Pennsylvania (NW PA) Veteran Suicide Prevention Program operates on a three-pronged approach involving healthcare providers, community organizations, and Veterans and their families. As the Program is currently recruiting healthcare and community partners and planning training opportunities, we'd like to introduce our program implementation team. While there are many people involved with this initiative, these  individuals represent the public face of our efforts and are the ones forging relationships with our partners and stakeholders.
Please reach out to us if you have any questions or would like to know more about connection with our program implementation group.
Read time: 4 minutes
Meet Greg Griffith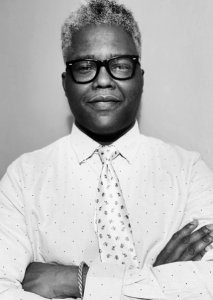 Greg Griffith is a Senior Program Implementation Specialist. In his role, Greg provides technical assistance, site consultation and mentorship, and program implementation to community partners and stakeholders. Greg previously worked on behalf of the Suicide Prevention Technical Assistance Center and Veterans Administration programming initiatives.
Greg earned a Bachelor degree in Sociology from Kent State University and Master of Studies in Law at the University of Pittsburgh School of Law. He also earned a graduate certificate in Human Resources Law from the University of Pittsburgh School of Law, and is currently a doctoral candidate at the University of Pittsburgh School of Education.
He is a Veteran of the U.S. Navy and Naval Reserves and has spent the past 20 years working on community engagement and development programming in healthcare, criminal justice reform, and voter enfranchisement.
Privately, Greg is willing to admit that even though he may be a Jedi professionally, he's just a Padawan to his daughter Lali, who spends much of her time reminding him that his training is not yet complete. They love watching Star Trek and Star Wars together and go on long bike rides where Lali is fond of telling dad to "keep up." Dad is always working on keeping up. Pronouns: he/him/his
Meet Kristy Smith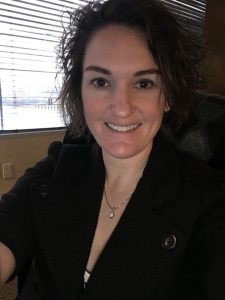 Kristy Smith is the Program Manager for Veteran's Programs. In her role she oversees implementation, stakeholder relations, and the work of the program implementation specialists.
Kristy earned her Bachelor of Science in Social Work from Lock Haven University of Pennsylvania and her Master of Science in Psychology from Grand Canyon University. She recently completed her Project Management Professional (PMP) certification at Cornell University School of Engineering. She is a U.S. Army Veteran and has spent her civilian years working in the nonprofit sector focusing on community connectivity and person-centered treatment planning for children through adults.
She is also a co-owner of a women Veteran owned and operated home improvement/construction company focusing on hiring women Veterans and providing employment opportunities to enter traditionally male dominated fields.
Meet Patti Tanner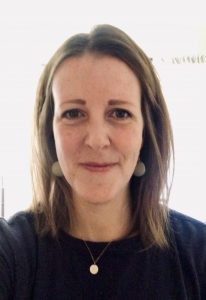 Patti Tanner is a Senior Program Implementation Specialist. In her role, Patti provides technical assistance, site consultation and mentorship, and program implementation to community partners and stakeholders. Patti was born and raised in south central Alaska and, in 2007, signed up to serve her country in the U.S. Navy as an AEGIS air search radar tactician. During her time in the Navy, Patti deployed with the USS Gettysburg to the Persian Gulf to support the Global War on Terror and to the Gulf of Aden with the United Nations Task Force 151 for counter-piracy operations.
Following her military service, Patti took advantage of her GI-Bill benefits and earned a bachelor's degree in sociology, a master's degree in communication studies, and an advanced graduate certificate in conflict management from Edinboro University of Pennsylvania.
Patti began her civilian career in the non-profit sector in Erie, Pennsylvania, focusing on adult education, community outreach, and anti-violence initiatives. In 2017, she moved with her family to Pittsburgh, and in 2020, she co-founded the 501(c)(3) Veteran service organization RISE: Rank & File. RISE builds supportive communities that advance the values of representation, inclusion, solidarity, and equity for minority Veteran populations. Pronouns: she/her/hers
Looking to Get Involved?
Whether you identify as a healthcare provider, community organization, or Veteran, there are several opportunities through the NW PA Veteran Suicide Prevention Program and PERU to connect to resources, participate in educational training, and promote harm reduction strategies. We are actively recruiting healthcare and community partners to work with us in meeting our goals and objectives. To learn more, visit the program website at theresilientveteran.org.
Need Help? Know Someone Who Does? Contact the National Suicide Prevention Lifeline at 988 or use the online Lifeline Crisis Chat. Both are free and confidential. You'll be connected to a skilled, trained counselor in your area.