Erie County Suicide Prevention Conference 2023
September 27 @ 8:00 am

-

5:00 pm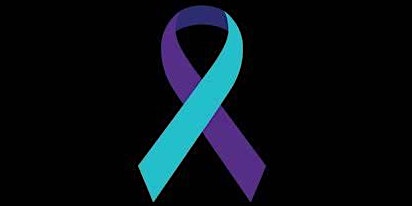 Erie County Suicide Prevention Conference 2023
Date and time: Wednesday, September 27 · 8am – 4:45pm EDT
About this event
"A Public Health Approach to Suicide Prevention: Recognizing and Supporting All Areas of Our Lives (based on the CDC's Seven Suicide Prevention Strategies)."
Our Keynote Speaker, Matt Dorgan, was born and raised in York, Pennsylvania. It was after the loss of his daughter Brianna to suicide, December 3, 2020 that Matt decided that things need to change. Matt wanted to channel his grief into something positive for the community so others would not have to suffer the way Brianna suffered and so other parents would not have to suffer the grief of having to bury a child. In January 2021, Matt started putting together an awareness and fundraising event called Building Bridges for Brianna. After several weeks Matt decided we need to build the bridge between people that need help and people that can provide help. That was when Matt realized that this cannot be an event, it needs to be a movement and expanded the organization to reach as many people as he can.
Other speakers represent various agencies and resources within the Erie community and serve to build a foundation for support, intervention and suicide prevention in our own community.
Program Schedule:
Registration/Check-In : 8:00am-8:45amWelcome, Introductions & Keynote: 8:45am -10:15amBREAK: 10:15am-10:30am
Breakout Session 1 (will be selected on day of conference):11:00am – 12:00 pm
OPTION 1A : "988 and Collaboration with Law Enforcement in Erie County" :Stacey Buettner & Tracy Carlini
OPTION 1B : "Harm Reduction": Cortney Elliot, Sarah Suhan, and Shannon Brown
OPTION 1C: "Heroes Need Help Too": Robin Archer and Pensiri Nuk Kongkaw-Oden
LUNCH BUFFET (INC. WITH REGISTRATION):11:45am -12:45pmSurvivor Panel Discussion: 12:45pm -1:45pmBREAK: 1:45pm – 2:00pm
Breakout 2: 2:00pm – 3:15pm
OPTION 2a – "Suicide in a Chaotic World" – Govan MartinOPTION 2b – "We are Human, Not Broken"- Kevin Berceli, LPC, NCC, CPH, CP-TRE, CP-NLPOPTION 2c – "Parenting Skills to Improve Family Relations" – NAMIBREAK: 3:15pm – 3:30pm
Breakout Session 3: 3:30pm – 4:45pm
OPTION 3a – "Examining the Connections Between Substance Use and Risk Behaviors and Suicidal Ideations / Actions" – Dr. Amy Gallaher-Miles, DO, IBCLCOPTION 3b – "Assessing Suicidality/High Risk Among the Perinatal Population" – Diomarys Nunez, LPC
Continuing Education Information
Certificates will be sent out via email – Total CE 5 hours
Contact Zachary Cathcart at cathcartz@upmc.edu with questions about continuing education information for this event.
CEUs will be available for LSW/LCSW/LMFT, ACT 48, ANCC/AMA, EMS
Scholarship Information:Please note there are a limited number of scholarships available, made possible by a generous donation from Erie County Department of Health and Human Services. Anyone with financial need is encouraged to attend. Interested individuals may reach out to Sharon Sandberg at sandbergs@upmc.edu or 814-835-2953.
We strongly encourage anyone interested in a scholarship to apply by preparing a one page essay detailing why it is important for you to attend this conference and the importance of community suicide prevention. Essays can be emailed directly to Sharon Sandberg at sandbergs@upmc.edu.