Leveraging SAMHSA SMVF Technical Assistance to Improve Systems
March 17, 2022 @ 3:00 pm

-

4:30 pm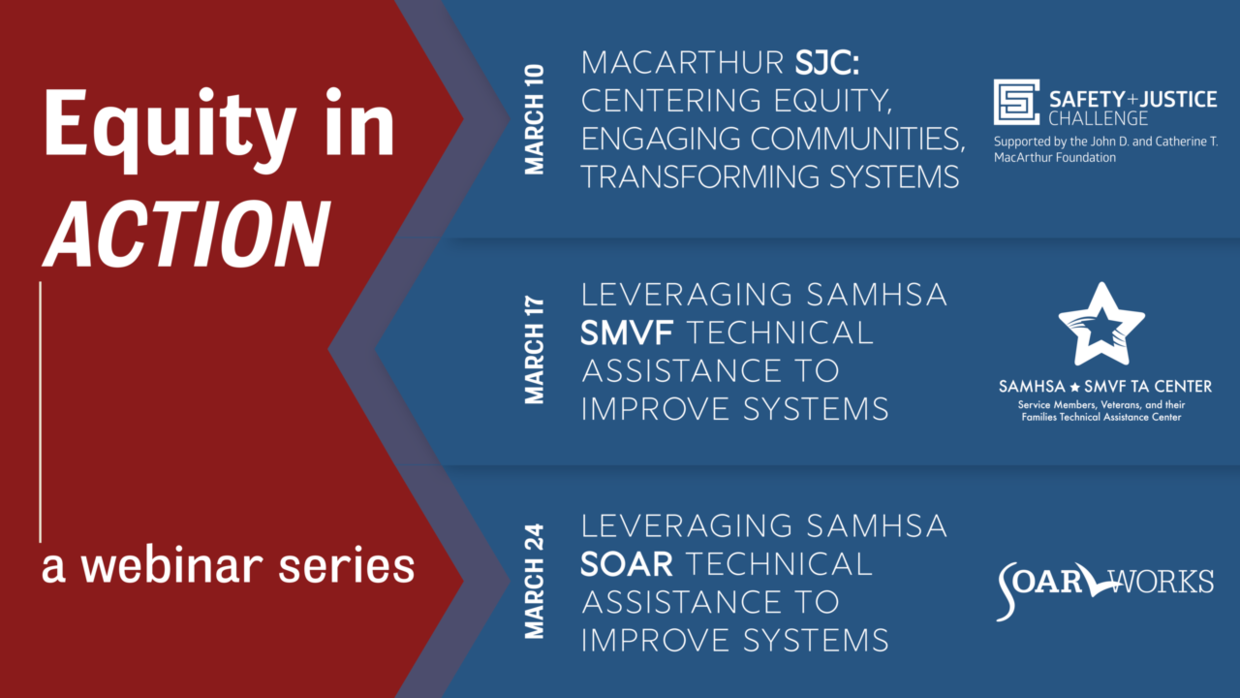 March 17, 2022, 3:00-4:30 p.m. ET
This installment in the Equity in Action webinar series will provide an overview of how SAMHSA's SMVF TA Center can help ensure equity in state programs by providing education to and increasing awareness among TA recipients around the following topics:
Engaging special populations (American Indian/Alaska Native Veterans, Behavioral Health Supports for Veterans in Rural Areas, Families and Caregivers of Veterans, Women Veterans, Aging Veterans, Black and Hispanic Veterans, and Veterans from LGBTQ Communities)
Applying a health equity lens to identify and address social determinants of health (SDOH), as well as diversity, equity, and inclusion (DEI) principles when working with members of the SMVF population
Making use of the SAMHSA SMVF TA Center Special Populations webpage
This webinar will also offer a unique opportunity to discuss challenges and pose questions about the SDOH and DEI issues that may impact wellbeing among the SMVF population. Research suggests adverse SDOH are strong predictors of suicide risk.* In light of this, this installment in the webinar series will explore unique characteristics of special populations, ways to raise awareness to better serve these populations utilizing DEI principles, and innovative strategies to enhance state and local suicide prevention efforts by including a focus on equity to positively impact the SMVF community. Every member of the SMVF community is unique. At the SMVF TA Center the importance of addressing the diverse needs of SMVF is understood, valued, and reflected in the work. A special populations website demonstrating this effort, developed to assist and guide those who are engaged with different populations of the SMVF community, will be explored.
Register online.