Opioids and Benzodiazepines on All-Cause Mortality in Veterans
February 3 @ 1:00 pm

-

3:00 pm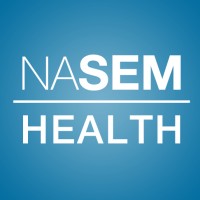 This is a virtual meeting for the Committee on Evaluating the Effects of Opioids and Benzodiazepines on All-Cause Mortality in Veterans.
Fri, February 3, 2023, 1:00 PM – 3:00 PM EST
The National Academies of Sciences, Engineering, and Medicine will convene a committee of experts to conduct a study to evaluate the effects of opioids and benzodiazepines on all-cause mortality of veterans, including suicide. A public session will be held virtually on February 3, 2023. The committee will hear from the study sponsor, the Veterans Administration (VA), on the committee's statement of task and will have an opportunity to clarify the charge at hand. Background on the Congressional request (Section 204a of the Hannon Act) and an overview of Veterans data will also be provided.
Live stream of the open session can be viewed:
https://www.nationalacademies.org/event/02-03-2023/evaluating-the-effects-of-opioids-and-benzodiazepines-on-all-cause-mortality-in-veterans-meeting-1