PA CARES Training Summit 2022
May 24, 2022 @ 8:00 am

-

12:00 pm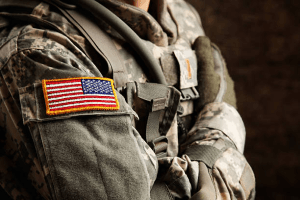 PA CARES Training Summit 2022
This event was planned in collaboration with the PA Cares Military Task Force.
Date: May 24, 2022
Time: 8:00 a.m. – 12:00 p.m.
Location: Virtual
Cost: Free
This half day training event will focus on considerations that are needed to promote wellness within the lives of service members, veterans, and their families. Selected topics include: military culture, veteran wellness, veteran program funding and benefits, Guard/Reservist support programs, resources available for the SM/Veteran population reviewed through an interactive panel dialogue, and federal, state, county and community programs. The audience will have opportunities to engage presenters throughout the session. As a result of this training, the participants will be able to:
Distinguish and identify military culture nuances that will promote a better rapport when providing services to the SM/Veteran population.
Recognize various challenges faced by active, reserve and guard service members when seeking benefits and resources across Pennsylvania.
Discuss mental health/behavioral health challenges, programs and resources offered by the U.S. Dept. of Veterans Affairs, PA Dept. of Military and Veterans Affairs, as well as other state and local agencies, and the advocacy efforts to promote wellness and coordination of services.
Describe PA VET Connect resource program, the Veteran Trust Fund, grant application process, and examples of recipients/resources provided.
Describe PA National Guard psychological programs, resources and procedures, to support Guard, and Reservists throughout their careers.
List and identify county, state, and federal programs and resources available to Pennsylvania's SM/Veteran population and their families.
Attendance and completion certificates will be awarded in the amount of 4.0 hours.
You must set up a TRAIN PA account to register. Once you have logged in, the event can be found at https://www.train.org/pa/course/1102371/live_event
No registrations accepted after May 19, 2022.
No registrations accepted by phone.
Registrations are limited to the first 300 applicants.
Download the flyer for more information.