PAUSE Community Circle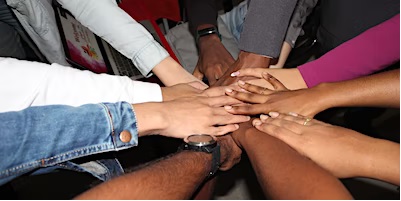 PAUSE (People Addressing and Understanding Suicide Experiences) is a global movement founded on a growing awareness that the current state of suicide prevention science has been inadequate in addressing and understanding the complexity of suicide. PAUSE is grounded in compassion, social & economic justice, and health equity for all, valuing lived experiences with suicide.
PAUSE Community Circles create safe, supportive spaces to delve into the complexity of suicide. Three Community Circles are offered on February 11th. Each will be 90 minutes in length. Using portions of the PAUSE Declaration as a starting framework, individuals will be invited to share their experiences and ideas, while listening to and learning from each other.
Session times:
8:00 AM – 9:30 AM EST
2:00 PM – 3:30 PM EST
8:00 PM – 9:30 PM EST
Learn more and register for a time on the PAUSE events page.