Psychological Impacts of Transition for Military Service Members
April 21, 2022 @ 2:00 pm

-

3:30 pm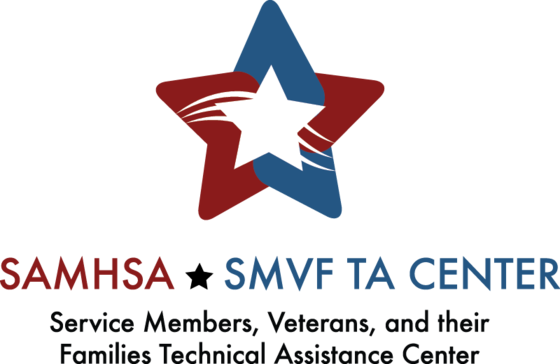 Date: April 21, 2022Time: 2:00–3:30 p.m. ET
Around 200,000 service members transition to civilian life each year, according to the U.S. Department of Defense (DoD). As we have seen after the military drawdown in Afghanistan and Iraq in recent years, reintegration is currently affecting thousands of military families. Reintegration is an important process to understand in terms of its effects on families, couple relationships, parenting roles, mental and emotional health, and impacts on the larger civilian and military communities. Transitioning military service members who could benefit from mental health treatment may not seek treatment voluntarily. To completely address the needs of transitioning military service members, treatments and services must consider the wide array of challenges that service members may face when reintegrating into civilian life. Most Veterans experience high levels of stress in their transition back to civilian life. This webinar will shed light on factors contributing to transition stress, issues with role changes, lack of purpose and shared experience, and stigma surrounding mental health diagnoses.
This 1.5-hour webinar will provide a framework for transitioning service members and their families to better navigate the behavioral health resources and services they are eligible to receive. We will discuss strategies for improving access and best practices in treatment and services. Participants will discover tools and resources available to promote these strategies and make an impact in their local communities.
Presenters
Stacey Owens, M.S.W., LCSW-C, Military and Veterans Affairs Liaison, Center for Mental Health Services, Substance Abuse and Mental Health Services Administration
Colonel Carl Andrew Castro, Ph.D., USA, Ret., Professor of Social Work and Psychology, Director, Military and Veteran Programs, Suzanne Sworak-Peck School of Social Work, University of Southern California
George A. Bonanno, Ph.D., Professor of Clinical Psychology, Department of Counseling and Clinical Psychology, Teachers College, Columbia University
Colonel Denise "Deno" Cooper, Ph.D., USAF, Ret.
Learning Objectives
Define the issue by providing relevant and timely data on the reintegration of service members and the psychological and behavioral impacts of military service
Highlight key factors contributing to transition stress among service members, their families, and the broader civilian and military communities
Illustrate the effects of mental health stigma on transitioning service members seeking treatment and support, and provide key approaches and best practices to address mental and emotional health
Demonstrate concrete strategies for supporting our service members as they navigate the behavioral health system and employment opportunities, and reestablish family roles
Provide examples of best practices and systems of support and services in place for the behavioral health needs of transitioning service members, focused on post-traumatic stress disorder (PTSD) and beyond
Discuss strategies for community providers to improve access and sustained engagement in behavioral health services