Sleeping Our Way to Preventing Suicide
May 31 @ 5:30 pm

-

8:00 pm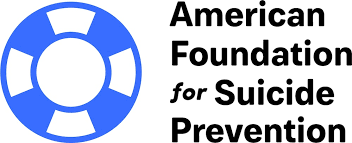 AFSP Western PA Research Connection Event with Tina R. Goldstein, Ph.D. and Peter Franzen, Ph.D.
Join us for our Sleeping Our Way to Preventing Suicide:  How sleep impacts suicide risk…and what we can do about it research connection event with Dr. Tina Goldstein and Dr. Peter Franzen.
Hear firsthand what researchers are exploring in the world of suicide prevention.  This event will feature a presentation followed by a Q&A based conversation, bringing your community together with leaders in the field of suicide prevention research.  Light hors d'oeuvres and beverages will be served.
The more we understand about suicide, the more we can prevent it. AFSP-funded research is essential to our mission of saving lives and bringing hope to those affected by suicide. Our research funding goes toward studies from neurobiological, psychosocial, and genetic perspectives, as well as topics including clinical treatment, community intervention, and survivors of suicide loss. Our grants help sponsor young investigators, engage senior researchers in suicide prevention, and foster new ideas from suicide researchers at all levels to build a scientific community.
We believe it is important to share our findings to increase public knowledge and awareness. Join us for an AFSP Research Connection Program, where you will have the opportunity to engage in a conversation with a researcher about their work and about suicide prevention.
Time:  5:30 p.m. – 8:00 p.m.
Location:  Thomas E. Startzl Biomedical Science Tower, Room S100
200 Darragh St, Pittsburgh, PA 15213
Contact Information:  Jesse Putkoski, jputkoski@afsp.org