Supporting Our Military and Veteran Caregivers
November 16, 2021 @ 1:30 pm

-

3:00 pm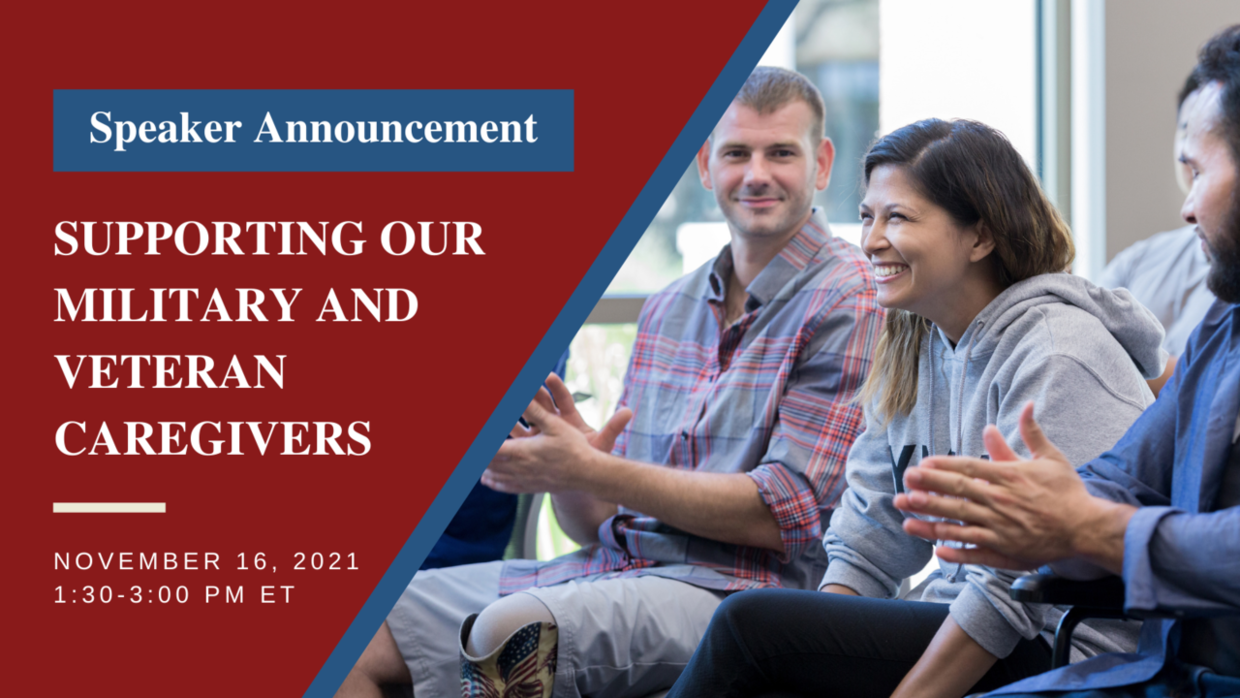 Caregiving for men and women who served in our military is a critical component of a Veteran's healthcare plan. Being a military or Veteran family caregiver can be one of the most important and challenging roles family members and loved ones will ever have. Challenges for caregivers include behavioral health risks, risk of social isolation, effective communication between caregivers and their children, financial stability, and taking time off from one's job. Despite where one is in the journey, establishing an effective road map can bridge some of those challenges.
This 1.5-hour webinar will provide a framework for understanding systems of care and support and the impact a Veteran's illness or challenges can have on a family. We will discuss strategies for helping Veterans obtain the care they deserve as well as strategies for caregiver self-care. Participants will discover tools and resources available to promote wellness for our service members, Veterans, and their caregivers.
Date: November 16, 2021Time: 1:30–3:00 p.m. ET
Learning Objectives
Describe the military and Veteran family experience and share insights on their behavioral health needs
Illustrate how military and Veteran family life may be impacted by trauma and secondary/vicarious trauma
Demonstrate concrete strategies for supporting caregivers and preventing burnout
Connect with caregivers through hearing their story
Provide examples of peer-based support and services to connect the caregivers of service members, Veterans, and their families (SMVF) with access points to behavioral health resources.
Target Audience
State agencies, policymakers, business leaders, community partners, behavioral health specialists, SMVF, and peer support leaders.
Presenters
Stacey Owens, MSW, LCSW-C, Military and Veterans Affairs Liaison, Office of Intergovernmental and External Affairs, Substance Abuse and Mental Health Services Administration (Moderator)
Melissa Comeau, Director, Military and Veteran Caregiver Network, American Red Cross
Shawn Moore, LMSW, Executive Director, Founder, Caregivers on the Homefront
Kathleen LeRoy, U.S. Department of Veterans Affairs (VA) Caregiver