Erie County Moral Injury and Suicide Prevention Seminar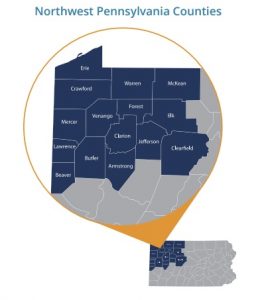 The Northwest Pennsylvania (NW PA) Veteran Suicide Prevention Program operates on a three-pronged approach involving healthcare providers, community organizations, and Veterans and their families in the 15 counties of NW PA. Because of this focus, we'd like to provide information about a virtual moral injury and suicide prevention seminar. Sponsored by the Erie County Veterans Administration (VA) Medical Center Chaplain Service, this free training session will take place on Thursday, May 12, from 10 am to 12 noon. This session is open to all interested participants.
About the Erie VA Chaplain Service: VA chaplains are trained specialists in spiritual and religious care and available to patients and their families. The interfaith chapels offer space for quiet reflection and regularly scheduled services. All chaplains provide spiritual and pastoral care and emotional and/or spiritual comfort and never attempt to impose religious beliefs or practices on patients or families. Chaplains are also responsible for protecting patients and families from such attempts by others.
Read time: 3 minutes
We encourage everyone to share this information with people in your network.
Visit the Eventbrite registration page to register for this free seminar.
Virtual Moral Injury and Suicide Prevention Seminar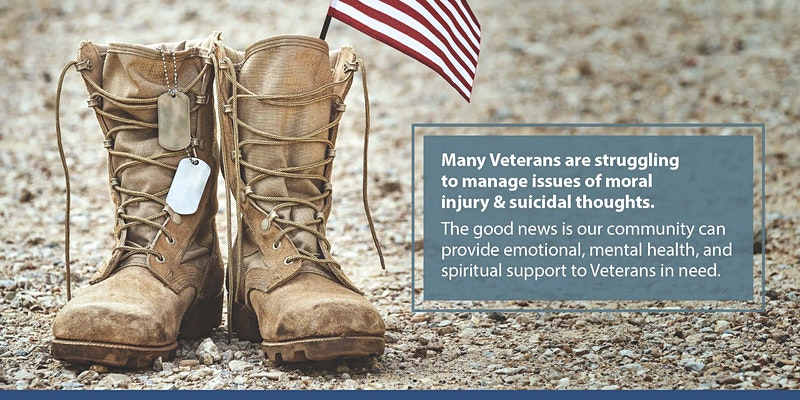 The Erie VA Medical Center Chaplain Service invites regional clergy, spiritual workers, and laypersons with a passion for Veterans to participate in its virtual moral injury and suicide prevention seminar.
The VA defines moral injury as:
In traumatic or unusually stressful circumstances, people may perpetuate, fail to prevent, or witness events that contradict deeply held moral beliefs and expectations.
The distressing psychological, behavioral, social, and sometimes spiritual aftermath of exposure to such events.
Moral injury can occur in response to acting or witnessing behaviors that go against an individual's values and moral beliefs.
Presenters Dr. J. Irene Harris, a nationally recognized expert in the treatment of moral injury, and Brandon Wiley, LPC, will aid participants in:
Understanding suicide prevention and moral injury.
Recognizing traits of suicide risk and spiritual distress.
Identifying paths for wellness and spiritual strengths to help Veterans cope.
Please join us for this critical first step in providing vital care and support to Veterans.
Visit the Eventbrite registration page to register for this free seminar.
Looking to Get Involved?
Whether you identify as a healthcare provider, community organization, or Veteran, there are several opportunities through the NW PA Veteran Suicide Prevention Program and PERU to connect to resources, participate in educational training, and promote harm reduction strategies. We are actively recruiting healthcare and community partners to work with us in meeting our goals and objectives. To learn more, visit the program website at theresilientveteran.org.
Need Help? Know Someone Who Does? Contact the National Suicide Prevention Lifeline at 1-800-273-TALK (1-800-273-8255) or use the online Lifeline Crisis Chat. Both are free and confidential. You'll be connected to a skilled, trained counselor in your area.