National Suicide Prevention Week and Month 2023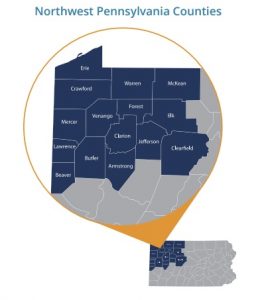 The Northwest Pennsylvania (NW PA) Veteran Suicide Prevention Program operates on a three-pronged approach involving healthcare providers, community organizations, and Veterans and their families. The following information about National Suicide Prevention Week and Month is provided by the American Foundation for Suicide Prevention (AFSP).
Please reach out to us if you have any questions or would like to speak with someone about publicizing the NW PA Veteran Suicide Prevention Program in your community.
Read time: 4 minutes
September is National Suicide Prevention Month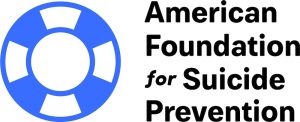 If you're looking to deepen your involvement with AFSP and join us in our mission to save lives and bring hope to those affected by suicide, here are two actions you can take to get started: Join a local AFSP chapter and Walk with us this fall.
AFSP's local chapters bring together dedicated volunteers, many of whom have a personal connection to the cause, including Veteran and Servicemember suicide prevention. Chapters form a community of people who lead by example, spreading hope through local programs, activities and events. Our Out of the Darkness Walks raise awareness and much-needed funds, and strongly send the message that suicide can be preventable, and that no one is alone.
Save the date for two webinars coming up in September, hosted by AFSP's Public Policy team! Join us on Thursday, September 21, for part two of our CDC Comprehensive Suicide Prevention Program Webinar. This webinar is a virtual briefing for AFSP volunteers and Hill staff to highlight the CDC's Comprehensive Suicide Prevention Program. Watch the recording of part one, "A Comprehensive Approach to Suicide Prevention," and register here for part two.
On Tuesday, September 27, at 3pm ET, our Public Policy team will host part two of our LGBTQ webinar series, "LGBTQ Policy & State Advocacy." This webinar will review anti-LGBTQ legislation and discuss preparing to oppose future bills that aim to restrict LGBTQ data collection, allow for conversion therapy, limit or prohibit access to gender-affirming healthcare, or put discriminatory or exclusionary school policies in place. Guest speaker Delegate Danica Roem (VA) will offer her insights on how to effectively speak out against these dangerous bills and support LGBTQ people through our advocacy. Visit our webpage to learn more about AFSP's policy position on supporting LGBTQ individuals and communities, and register here for part two of the LGBTQ webinar series.
Find out how you can help Talk Away the Dark by becoming a Volunteer Advocate, and joining a large grassroots movement of people speaking out for suicide prevention and mental health at all levels of government.
Looking to Get Involved?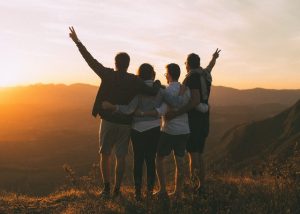 Whether you identify as a healthcare provider, community organization, or Veteran, there are several opportunities through the NW PA Veteran Suicide Prevention Program and PERU to connect to resources, participate in educational training, and promote harm reduction strategies. We are actively recruiting healthcare and community partners to work with us in meeting our goals and objectives. To learn more, visit the program website at theresilientveteran.org.
Need Help? Know Someone Who Does? Contact the National Suicide Prevention Lifeline at 988 or use the online Lifeline Crisis Chat. Both are free and confidential. You'll be connected to a skilled, trained counselor in your area.