Safe Messaging Best Practices
A Guide for Communicating and Writing About Veteran Suicide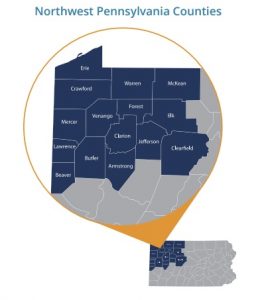 The Northwest Pennsylvania (NW PA) Veteran Suicide Prevention Program operates on a three-pronged approach involving healthcare providers, community organizations, and Veterans and their families. In this article, created by the U.S. Department of Veterans Affairs, information is provided for communicating and writing about Veteran suicide. When best practices are applied, messages can correct misconceptions, convey hope, reduce stigma, and encourage help-seeking behavior among those at risk.
The article aims to help writers, communicators, and readers become more proficient in:
Understanding what determines "best practice" language,
Identifying terms and communication practices to avoid, and
Ready to use examples that immediately improve written and spoken communication.
Read time: 5 minutes

Please download the pdf Safe Messaging Best Practices A Guide for Communicating and Writing About Veteran Suicide and share it within your networks. Consider incorporating relevant best practices into your organization's style guide or communications protocol.

Help Us Reduce Veteran Suicide Deaths. Get Involved.
PERU has partnered with the U.S. Department of Veterans Affairs since 2015 and continues to strive to ensure the health, safety, and well-being of the Veteran community. To learn more about the work we are undertaking alongside our stakeholders, visit our website at theresilientveteran.org. By working together, we can reduce suicide deaths of those who have served in the armed forces.