Free Mobile Apps for Veterans, Families, and Providers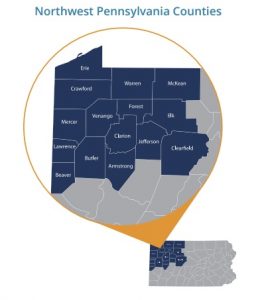 The Northwest Pennsylvania (NW PA) Veteran Suicide Prevention Program operates on a three-pronged approach involving healthcare providers, community organizations, and Veterans and their families. The PA Department of Military and Veterans Affairs (DMVA) is an active partner and responsible for ensuring that the Program integrates current Veteran suicide prevention initiatives throughout the state of Pennsylvania. The following information about mobile apps can be shared with all interested individuals and organizations throughout the state (and beyond).
Please reach out to us if you have any questions or would like to speak with someone about publicizing the NW PA Veteran Suicide Prevention Program in your community.
Read time: 4 minutes
Learn About Mobile Apps Designed Specifically for Veterans and Health Care Professionals



Mobile apps can be a great way to stay connected to health and wellness materials through a smartphone or web browser on a computer. While the list shown below is not exhaustive of all available mobile apps, it can help as a learning tool for discovering resources. Visit the VA App Store to see a full list of all apps and resources available.
Insomnia: CBT-i Coach is for people who are engaged in Cognitive Behavioral Therapy for Insomnia with a health provider, or who have experienced symptoms of insomnia and would like to improve their sleep habits.
Smoking Cessation: Stay Quit Coach is intended to serve as a source of readily available support and information for adults who are already in treatment to quit smoking and to help them stay quit after treatment ends.
Weight Management: MOVE! Coach provides self-managed, weight management allowing Veterans to monitor, track, and receive tailored feedback regarding their progress with weight and exercise goals while controlling relapse triggers and forming coping plans.
PTSD: PTSD Coach is designed for Veterans and military Service Members who have, or may have, Post traumatic Stress Disorder(PTSD). This app provides users with education about PTSD, information about professional care, a self-assessment for PTSD, opportunities to find support, and tools that can help users manage the stresses of daily life.
Women Veterans: Caring4WomenVeterans offers comprehensive information targeting the specific health care needs of women Veterans. You will find facts and statistics about women Veterans' health, an overview of common issues they face, questions to guide conversations with your patients and links to additional resources.
Looking to Get Involved?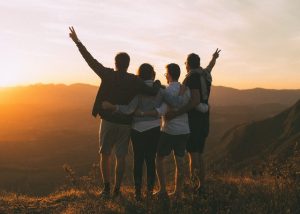 Whether you identify as a healthcare provider, community organization, or Veteran, there are several opportunities through the NW PA Veteran Suicide Prevention Program and PERU to connect to resources, participate in educational training, and promote harm reduction strategies. We are actively recruiting healthcare and community partners to work with us in meeting our goals and objectives. To learn more, visit the program website at theresilientveteran.org.
Need Help? Know Someone Who Does? Contact the National Suicide Prevention Lifeline at 988 or use the online Lifeline Crisis Chat. Both are free and confidential. You'll be connected to a skilled, trained counselor in your area.