Department of Aging: 2022 Benefits and Rights Book for Older Pennsylvanians Now Available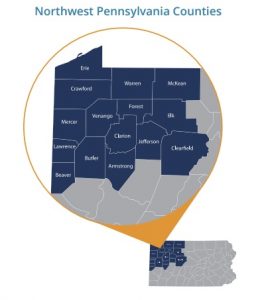 The Northwest Pennsylvania (NW PA) Veteran Suicide Prevention Program operates on a three-pronged approach involving healthcare providers, community organizations, and Veterans and their families. While the PA Department of Aging is not a partner for this Program, their information, services, and policies work in tandem with with our stakeholders to support resiliency best-practices and Veteran suicide reduction.
Please reach out to us if you have any questions or would like to know more about our work in NW PA communities.
Read time: 3 minutes
Resources for Older Pennsylvanians

The Pennsylvania Department of Aging recently announced the release of the 2022 Benefits and Rights for Older Pennsylvanians, the commonwealth's primary guide for information and resources serving older adults on the state and local levels. The free guide is a way to assist older Pennsylvanians so they can age in their home and community with appropriate services when needed. The book offers an easy to review compilation of services that family members or caregivers may be unaware of and provides information about applying for them.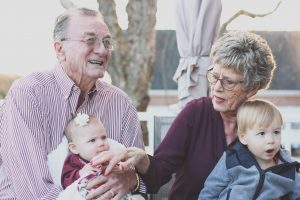 Some of the topics included in the book are:
Insurance
Legal Services
Long-Term Care Ombudsman Program
Protective Services
This year's book also features an expanded section on housing programs with details on Shared Housing and Resource Exchange (SHARE) and Elder Cottage Housing Opportunity (ECHO).  It also provides information on the Pennsylvania Medicare Education and Decision Insight program, known as PA MEDI, which offers free and objective counseling on Medicare insurance.
Printed copies the 2022 Benefits and Rights book are available at each county's Area Agency on Aging or at the office of their state senator and representative. The book can also be viewed and downloaded online on the department's website. 
Looking to Get Involved?
Whether you identify as a healthcare provider, community organization, or Veteran, there are several opportunities through the NW PA Veteran Suicide Prevention Program and PERU to connect to resources, participate in educational training, and promote harm reduction strategies. We are actively recruiting healthcare and community partners to work with us in meeting our goals and objectives. To learn more, visit the program website at theresilientveteran.org.
Need Help? Know Someone Who Does? Contact the National Suicide Prevention Lifeline at 988 or use the online Lifeline Crisis Chat. Both are free and confidential. You'll be connected to a skilled, trained counselor in your area.