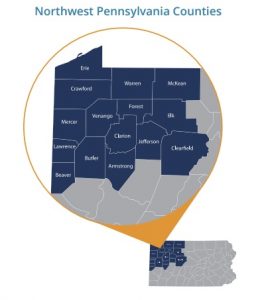 The Northwest Pennsylvania (NW PA) Veteran Suicide Prevention Program operates on a three-pronged approach involving healthcare providers, community organizations, and Veterans and their families in the 15 counties of NW PA. The PA Department of Military and Veterans Affairs (DMVA) is an active partner and responsible for ensuring that the Program integrates current Veteran suicide prevention initiatives throughout the state of Pennsylvania. Veterans and caregivers of Veterans who need assistance, should reach out to their local VA facility.
If you have any questions or would like to speak with someone about publicizing the NW PA Veteran Suicide Prevention Program in your community, please reach out to us.
Read time: 3 minutes
Podcast: 19 minutes
Caregiver Burnout and Self-Care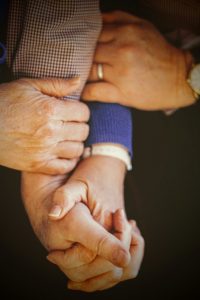 As part of VA's ongoing podcast Multiple Sclerosis and Veterans (MS & Vets), this episode concerning caregiver burnout and self-care is important for all caregivers regardless of a Veteran's medical diagnosis. Dedicating time, energy, and emotional commitment to another person can be fulfilling. For many, being a caregiver provides richness in life and an expression of love for the person who needs assistance. Yet, the demands of care giving are great and this can sometimes lead to fatigue, stress, and feelings of depression, what many refer to as caregiver burnout. Join Bethany Ferguson, LCSW to learn how to recognize and ideally avoid burnout in care-giving.
Looking to Get Involved?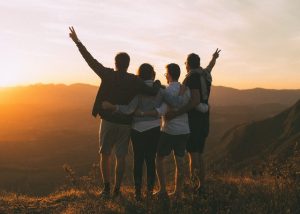 Whether you identify as a healthcare provider, community organization, or Veteran, there are several opportunities through the NW PA Veteran Suicide Prevention Program and PERU to connect to resources, participate in educational training, and promote harm reduction strategies. We are actively recruiting healthcare and community partners to work with us in meeting our goals and objectives. To learn more, visit the program website at theresilientveteran.org.
Need Help? Know Someone Who Does? Contact the National Suicide Prevention Lifeline at 988 or use the online Lifeline Crisis Chat. Both are free and confidential. You'll be connected to a skilled, trained counselor in your area.