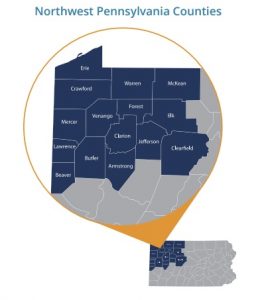 The Northwest Pennsylvania (NW PA) Veteran Suicide Prevention Program operates on a three-pronged approach involving healthcare providers, community organizations, and Veterans and their families in the 15 counties of NW PA. Because the PA Department of Military and Veterans Affairs (DMVA) is an active partner and responsible for ensuring that the Program integrates current Veteran suicide prevention initiatives throughout the state of Pennsylvania, we wanted to share this information about VA's first-ever Buddy Check Week. We encourage everyone to review this information, share it within personal and professional networks, and get involved in stigma-reduction and suicide prevention efforts in their communities.
Read time: 5 minutes
Get Involved in VA's First-ever Buddy Check Week!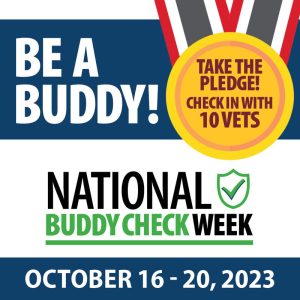 VA, in support of The Strong Veterans Act of 2022, has dedicated a week to organize and facilitate Veteran connections, outreach and education around peer wellness, crisis prevention and community. This week is appropriately titled "Buddy Check Week" and will be held soon from Oct. 16 to 20.
Regardless of creed—"No one left behind" (Marines), "I will never leave an Airman behind"(Air Force), "I am a warrior and a member of a team" (Army),  "…on the strength of one link in the cable, dependent the might of the chain" (Laws of the Navy), or "I shall sell life dearly to an enemy of my country, but give it freely to rescue those in peril" (Coast Guard)—our strength is in standing together, and our resilience is fostered in community.
Buddy Check Week is a call to action for all Veterans to reaffirm their bonds and the connections that unite them across the nation. Start by accessing VA S.A.V.E. Training, and you will be better equipped to reach your buddies and friends, offering them the support they may need.
Click here to Take the Buddy Check Week Pledge.
The number 1-800-MyVA411 is always the right number to assist Veterans, their families, caregivers and support networks in connecting to a broad spectrum of VA resources. The "Don't Wait. Reach Out." website also provides resources tailored to the needs of each person—from career supports, financial resources, relational and parenting supports, navigating health challenges, life transitions, pursuing educational needs or a wide range of other issues. Knowing how to connect is the first step toward success. Sharing the VA Welcome Kit will also be helpful for your buddies and friends that need more information on VA services and benefits.
Finding Friends and Sharing Stories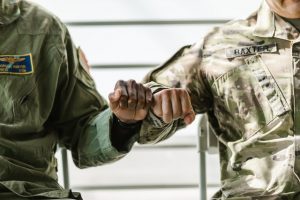 Explore new ways of finding your battle buddies and friends using Together We Served and RallyPoint. VA will be facilitating forums on Together We Served and RallyPoint to ask questions and share stories of Veterans connecting with peers, friends and families from service. Stay tuned!
Looking to Get Involved?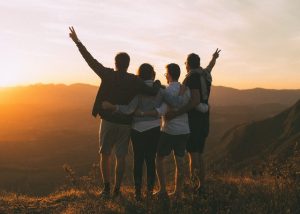 Whether you identify as a healthcare provider, community organization, or Veteran, there are several opportunities through the NW PA Veteran Suicide Prevention Program and PERU to connect to resources, participate in educational training, and promote harm reduction strategies. We are actively recruiting healthcare and community partners to work with us in meeting our goals and objectives. To learn more, visit the program website at theresilientveteran.org.
Need Help? Know Someone Who Does? Contact the National Suicide Prevention Lifeline at 988 or use the online Lifeline Crisis Chat. Both are free and confidential. You'll be connected to a skilled, trained counselor in your area.