VA Programs for Veterans and Caregivers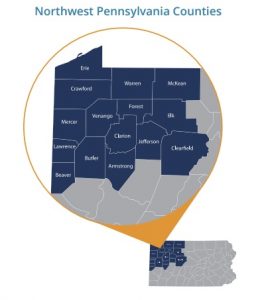 The Northwest Pennsylvania (NW PA) Veteran Suicide Prevention Program operates on a three-pronged approach involving healthcare providers, community organizations, and Veterans and their families. The PA Department of Military and Veterans Affairs (DMVA) is an active partner and responsible for ensuring that the Program integrates current Veteran suicide prevention initiatives throughout the state of Pennsylvania. The following information about the Caregiver Support Program is offered to promote the health, well-being, and resiliency of Veterans and their caregivers.
Please reach out to us if you have any questions or would like to speak with someone about publicizing the NW PA Veteran Suicide Prevention Program in your community.
Read time: 4 minutes
Video: 22 minutes

Two programs, one mission for Veterans' caregivers
Each day, caregivers look after and take care of our nation's Veterans who need support. The Caregiver Support Program (CSP) recognizes their efforts and is here to support them. The mission of CSP is to promote the health and well-being of caregivers who care for those who served, focusing on improving the quality of life for caregivers.
Every VA facility has a CSP team that provides support and referrals to services for caregivers. They provide valuable information about resources to help caregivers stay informed and supported. Find a local CSP team using the locator tool.
What are the two programs?
First is the Program of General Caregiver Support Services (PGCSS).
PGCSS is the core of CSP. This clinical program empowers caregivers by offering resources that sharpen their caregiving skills and services that support their personal growth, health and well-being.
Caregivers of Veterans enrolled in VA health care have access to PGCSS resources and services, for example one-on-one coaching, group support, online workshops, self-care courses and respite care.
Caregivers enrolled in PGCSS can also participate in special CSP events held at their local VA facility and dial into national activities.
Learn more about PGCSS resources and how to enroll.
Second is the Program of Comprehensive Assistance for Family Caregivers (PCAFC).
PCAFC offers enhanced clinical support to Family Caregivers of eligible Veterans who have a serious injury (including a serious illness) and require in-person personal care services, among other requirements. PCAFC provides training and support to Family Caregivers with the goal of increasing their confidence and ability to care for themselves and the Veteran.
Family Caregivers approved for PCAFC have access to all services and supports offered through PGCSS and may also have access to specific mental health resources, enhanced respite benefits, beneficiary travel and a monthly stipend.
Learn more about applying for PCAFC.
What's the difference?
CSP offers a wide array of resources and services to caregivers across the care continuum, in both PCAFC and PGCSS. Review our program comparison guide.
While the majority of CSP services are offered under both programs, there are a few additional benefits available within PCAFC. Family Caregivers eligible for PCAFC may also have access to specific mental health resources, enhanced respite benefits, beneficiary travel and a monthly stipend.
As a reminder, all Veteran caregivers are encouraged to enroll in PGCSS in order to receive education and support, such as skills training, mobile support, one on one coaching, group support and respite.
The CSP team, available at every medical center, can connect caregivers with other caregivers with similar experiences to help reduce feelings of isolation and foster connectedness. CSP Teams can also educate caregivers about the resources available at VA and in the community.
Both programs serve to identify the unique needs of each caregiver by linking them to the services that best meet their individual needs and promote their health and well-being.
Looking to Get Involved?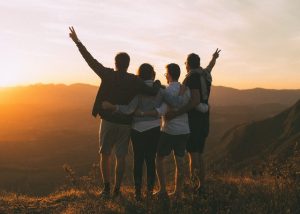 Whether you identify as a healthcare provider, community organization, or Veteran, there are several opportunities through the NW PA Veteran Suicide Prevention Program and PERU to connect to resources, participate in educational training, and promote harm reduction strategies. We are actively recruiting healthcare and community partners to work with us in meeting our goals and objectives. To learn more, visit the program website at theresilientveteran.org.
Need Help? Know Someone Who Does? Contact the National Suicide Prevention Lifeline at 988 or use the online Lifeline Crisis Chat. Both are free and confidential. You'll be connected to a skilled, trained counselor in your area.