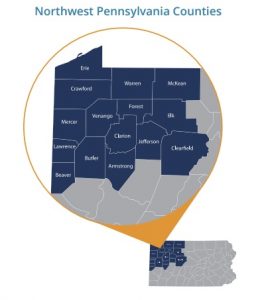 The Northwest Pennsylvania (NW PA) Veteran Suicide Prevention Program operates on a three-pronged approach involving healthcare providers, community organizations, and Veterans and their families in the 15 counties of NW PA. Because of this focus, we want to share a recent article by Miriam E. Delphin-Rittmon, Ph.D., Assistant Secretary for Mental Health and Substance Use at SAMSHA. We encourage everyone to review this information, share it within personal and professional networks, and get involved in stigma-reduction and suicide prevention efforts in their communities.
Read time: 5 minutes
Lethal Means Safety for Suicide Prevention

National Suicide Prevention Month is a time to remember the lives lost to suicide, support those who are experiencing or have experienced suicidal thoughts and feelings, and acknowledge the individuals, families, and communities that have been impacted by suicide loss. It is also a time to raise awareness about suicide prevention, to learn about risk factors and warning signs for suicide, reach out to friends and family members who may be struggling, and promote effective prevention efforts. Every individual, whether you're a parent or a friend, an educator or healthcare professional, or a community leader, has a role to play in preventing suicide. As National Suicide Prevention Month ends, I want to bring attention to "lethal means safety" as a critical component of comprehensive suicide prevention. It is one of the most effective ways to prevent suicides and is known to saves lives.
Defining Lethal Means Safety
Lethal means safety is an evidence-based suicide prevention practice that involves making a suicide attempt method less available or more difficult to access immediately, therefore less likely to cause a fatal suicide attempt. Putting time and space between someone experiencing suicidal thoughts and their access to lethal means reduces the risk of harm and can save lives. In the United States, the most common and most lethal method of attempting is by firearms. According to the most recent data from the Centers for Disease Control and Prevention (CDC), more than half (55 percent) of suicides are by firearm. Nearly 90 percent of suicide attempts involving firearms are fatal, compared to 5 percent of all other suicide attempts. Some populations like veterans are at highest risk of using firearms with the Department of Veteran Affairs reporting 71 percent of veteran suicides are by firearm.
Mechanics of Lethal Means Safety

Since the time between thinking about suicide to acting on it can be quick (often less than 10 minutes), making a firearm either less available or inaccessible during a period of crisis can make it so an attempt is not made. This time delay can allow for someone to intervene or for the person in crisis to reach out for help, rather than act on suicidal thoughts, including calling, texting, or chatting the three digit, 988 Suicide & Crisis Lifeline, or seeking out services they may need in that moment.
There is a misconception that someone who is at immediate risk for suicide will just use a different suicide attempt method. However, research has continuously found that this is not the case. If someone's preferred suicide attempt method is unavailable, people will generally not attempt using a different method. If a person does attempt suicide using a different method, a far less lethal method is likely to be used, and subsequently the person is more likely to survive. Surviving a suicide attempt allows the person to get the help they need and allows them to opportunity to thrive and live a fruitful life. Importantly, nearly 90 percent of people who survive a suicide attempt do not later go on to die by suicide.
Key Strategies to Promote Lethal Means Safety

Lethal means safety is an important component of the National Strategy for Suicide Prevention. The following are strategies individuals, families, and communities can consider for lethal means safety:
Safe Storage Initiatives
Practice safe storage of firearms: Individuals can practice safe firearm storage by storing firearms unloaded, with ammunition stored separately, in a gun safe or tamper-proof storage box or with external locking devices, such as cable locks. During periods of crisis or immediate risk for suicide, people should temporarily store firearms away from the home (as permissible with state and local laws) by storing firearms with family members or friends; in a self-storage unit; at a gun shop, shooting range, or pawn shop; or with law enforcement.
Effective Policy and Partnerships
Partnering with firearm retailers and shooting ranges: Suicide prevention stakeholders can partner with firearm retailers, shooting ranges, and gun clubs, to teach stakeholders about suicide prevention and lethal means safety. Efforts often include a focus on recognizing the signs that a purchaser may be in distress or seeking a firearm for suicide, educating gun owners on safety, facilitating safe storage, and distributing safety devices. The National Action Alliance's report, Lethal Means & Suicide Prevention: A Guide for Community & Industry Leaders, provides information on innovative ways these types of partnerships have been utilized.
Extreme Risk Protection Order (ERPO) (also known as extreme risk laws, gun violence restraining orders, or red flag laws) have been enacted in 21 states and the District of Columbia. These laws set in place a civil legal process for temporarily preventing a person exhibiting extreme risk to themselves (including suicide) or others from purchasing or possessing firearms. Depending on the state, law enforcement and sometimes family members, healthcare professionals, and school administrators are able to petition for an order. While the laws are often thought of in the context of interpersonal violence, research has found the laws to be useful as a suicide prevention tool.
Education and Awareness
Training healthcare providers on lethal means safety: Lethal means safety counseling is an important component of safety planning. When someone is experiencing suicidal thoughts, has attempted suicide in the past and are in distress, or is exhibiting risk factors for suicide, their clinician should work with them to develop a safety plan (PDF | 226 KB), a brief, easy to use plan written in the person's own words. Safety plans include warning signs to look for, coping strategies, sources of support they can contact in a crisis, and how they will address access to lethal means.
Lethal means safety counseling should occur as part of the safety planning process as appropriate. This is a collaborative approach between the provider and patient in which providers first assess whether the patient has access to firearms and if so, how they are currently stored in the person's home. Then, they collaboratively develop a plan on how to limit access to those means, until the risk subsides.
Clinical suicide prevention training should always include a focus on safety planning and reducing access to lethal means. SAMHSA's Suicide Prevention Resource Center (SPRC) developed the most widely-used training on lethal means safety, Counseling on Access to Lethal Means (CALM)
As we look beyond this month, let's recognize that every individual has a role to play in preventing suicide. Suicide is preventable. SAMHSA will continue to support proactive systems-level strategies to prevent suicide by supporting critical technical assistance and grants in communities across this country and helping increase the knowledge and expertise to create and sustain environments where mental health and well-being of individuals is supported.
Looking to Get Involved?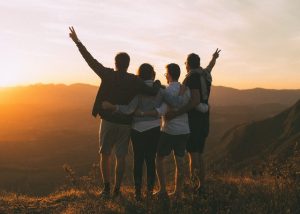 Whether you identify as a healthcare provider, community organization, or Veteran, there are several opportunities through the NW PA Veteran Suicide Prevention Program and PERU to connect to resources, participate in educational training, and promote harm reduction strategies. We are actively recruiting healthcare and community partners to work with us in meeting our goals and objectives. To learn more, visit the program website at theresilientveteran.org.
Need Help? Know Someone Who Does? Contact the National Suicide Prevention Lifeline at 988 or use the online Lifeline Crisis Chat. Both are free and confidential. You'll be connected to a skilled, trained counselor in your area.