Storm Harbor Equestrian Event a Success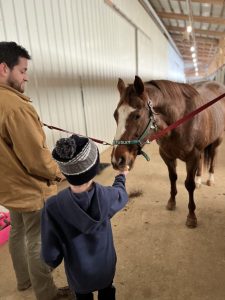 The Northwest Pennsylvania (NW PA) Veteran Suicide Prevention Program operates on a three-pronged approach involving healthcare providers, community organizations, and Veterans and their families in the 15 counties of NW PA.
On January 23, 2023, a Veterans and families equestrian event was held at Storm Harbor Equestrian Center in Slippery Rock, PA. With both morning and afternoon sessions, participants had the opportunity to learn basic riding skills, try their hand at snowshoeing and archery, interact with various farm animals in a friendly environment, and access health and wellness resources.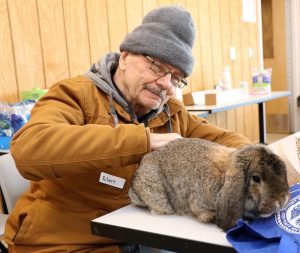 The photos below highlight the joy and camaraderie experienced by attendees of all ages!
Read time: 2 minutes
Photos by Patti Tanner
Access Equine Assisted Activities and Therapy in NW PA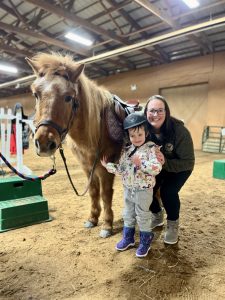 Through a partnership with the Butler VA, three equestrian centers in Northwestern Pennsylvania offer free equestrian lessons for Veterans and their families.
Visit our equestrian lessons page to learn more and find an equestrian center near you.
Therapeutic Benefits of Riding and Human-Animal Bonding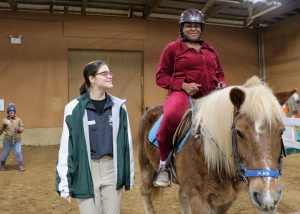 * Improved self-esteem and confidence
* Improved concentration and attention span
* Improved respiration and circulation
* Improved motivation
* Improved endurance and strength
* Improved one-on-one and group interaction
Looking to Get Involved?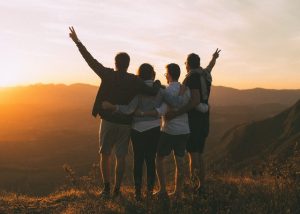 Whether you identify as a healthcare provider, community organization, or Veteran, there are several opportunities through the NW PA Veteran Suicide Prevention Program and PERU to connect to resources, participate in educational training, and promote harm reduction strategies. We are actively recruiting healthcare and community partners to work with us in meeting our goals and objectives. To learn more, visit the program website at theresilientveteran.org.
Need Help? Know Someone Who Does? Contact the National Suicide Prevention Lifeline at 988 or use the online Lifeline Crisis Chat. Both are free and confidential. You'll be connected to a skilled, trained counselor in your area.