September is Suicide Prevention Month
Engage, Share, and Learn Using Our Activity Calendar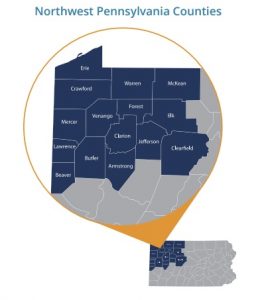 The Northwest Pennsylvania (NW PA) Veteran Suicide Prevention Program operates on a three-pronged approach involving healthcare providers, community organizations, and Veterans and their families in the 15 counties of NW PA.
As September is Suicide Prevention Month, we'd like to share 30 days of activities that can be used to engage, share, and learn more about the work of the NW PA Veteran Suicide Prevention Program and our stakeholders. Our program strives to reduce stigma, promote resiliency, and educate the community about the signs of suicide risk. This calendar, and the daily reminders, can be shared with friends, family, and others in your professional network. For those looking for a more comprehensive guide, we recommend reviewing the Creating Hope Through Action Suicide Prevention Guide. This guide is offered through Prevent Suicide PA, the Pennsylvania Network for Student Assistant Services, the Jana Marie Foundation, and Aevidum.
Read time: 7 minutes
A pdf of the calendar is available for download and contains easy-to-follow hyperlinks. The image below shows the text for each day but is not linked to the corresponding webpages.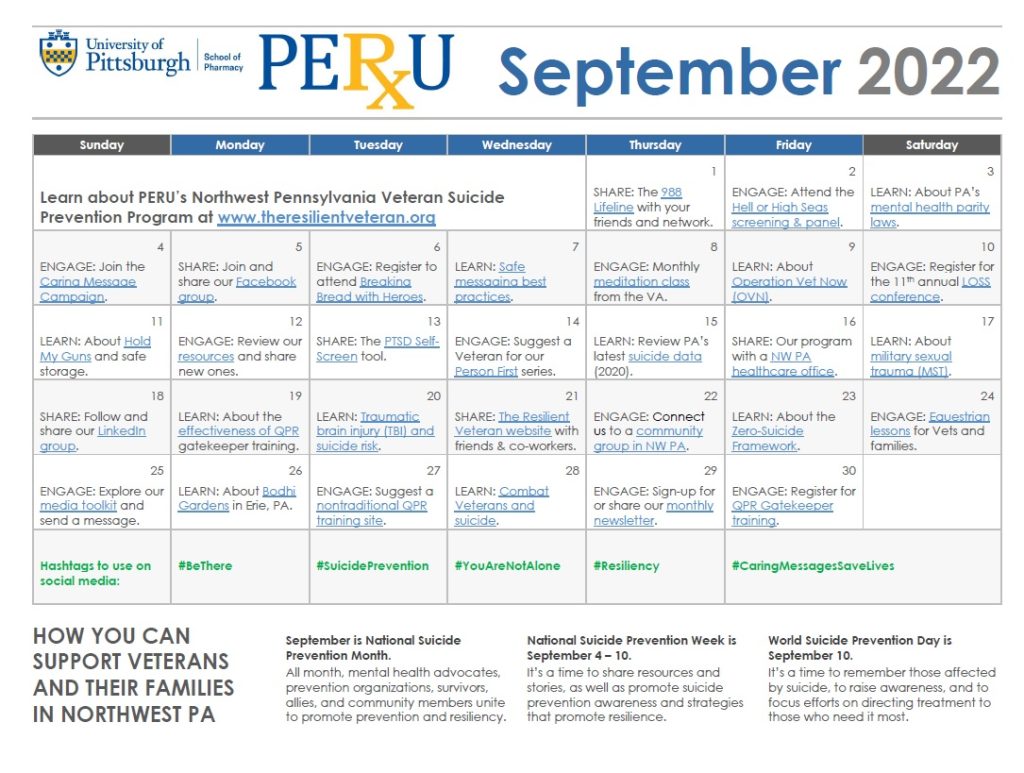 Looking to Get Involved?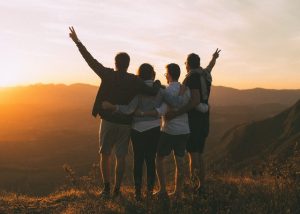 Whether you identify as a healthcare provider, community organization, or Veteran, there are several opportunities through the NW PA Veteran Suicide Prevention Program and PERU to connect to resources, participate in educational training, and promote harm reduction strategies. We are actively recruiting healthcare and community partners to work with us in meeting our goals and objectives. To learn more, visit the program website at theresilientveteran.org.
Need Help? Know Someone Who Does? Contact the National Suicide Prevention Lifeline at 988 or use the online Lifeline Crisis Chat. Both are free and confidential. You'll be connected to a skilled, trained counselor in your area.