The Zero Suicide Framework: Improving Suicide Care within Health and Behavioral Health Systems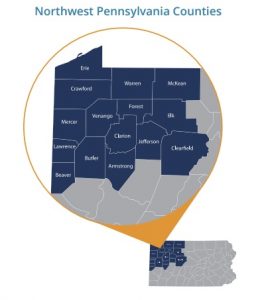 All aspects of the Northwest Pennsylvania (NW PA) Veteran Suicide Prevention Program are grounded in the principles of the Zero Suicide framework and the Zero Suicide in Health and Behavioral Health Care model. The foundational belief of Zero Suicide is that suicide deaths for individuals under the care of health and behavioral health systems are preventable. This article provides:
A brief overview of the underlying premise of the framework,
Why the framework is ideal for the Veteran population, and
Resources available to healthcare providers, community organizations, and Veterans and their families.
Read time: 5 minutes
What is Zero Suicide?
Zero Suicide is an aspirational answer to a complex challenge.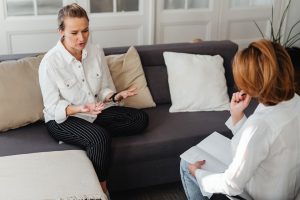 When it comes to patient safety, the only acceptable number of losses due to errors in the quality of care is zero. Zero Suicide applies that life-saving mindset to preventing suicide.
Zero Suicide is based on the realization that people experiencing suicidal thoughts and urges often fall through the cracks in a sometimes fragmented and distracted health care system. Studies have shown that most people who died by suicide saw a health care provider in the year before their deaths. There is an opportunity for health care systems to make a real difference by transforming patient screening processes and the care they receive.
The Zero Suicide model results from a partnership between the National Action Alliance for Suicide Prevention, the Suicide Prevention Resource Center, and other national suicide prevention experts. From 2010-2013, the eleven members of the Clinical Care and Intervention Task Force developed and launched the Zero Suicide in Health and Behavioral Health Care model. This model offers 17 organizational best practices to guide health and behavioral health settings in reducing suicidal attempts or deaths among their patients.
Recognizing a need to provide detailed guidance, tools, and examples for systems seeking to adopt the recommendations of the Task Force, since 2014, ZeroSuicide.com has been an evolving source of free resources and open community support for systems taking on the challenge of Zero Suicide. The Zero Suicide toolkit provides guidance through readings, tools, and multimedia. Toolkit resources evolve as new research emerges or materials are developed for use in various populations and settings.
How Effective is Zero Suicide?
Zero Suicide is Effective and Appropriate for a Range of Health and Behavioral Health Settings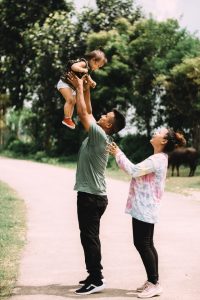 The Zero Suicide framework is applicable across populations. Throughout all 50 states and internationally, health and behavioral health systems implementing Zero Suicide have found success by adapting the model through the lenses of their care offerings and cultural considerations.
Published earlier this year, "The Relationship Between Suicidal Behaviors and Zero Suicide Organizational Best Practices in Outpatient Mental Health Clinics" by Deborah M. Layman, et al., surveyed 110 outpatient mental health clinics in New York state for their fidelity to the 17 Zero Suicide organizational practices. Data on suicidal behaviors—specifically, suicide attempts and deaths—were extracted from the New York State Incident Management Reporting System. The researchers found the following:
The higher the fidelity to the Zero Suicide organizational practices, the less likely clinics were to have suicidal attempts or deaths among their patients.
Two practices had the highest effect on reducing the risk of suicide among patients:

Suicide-specific quality improvement activities, which the authors defined as "having suicide care embedded in the medical chart, written clinical workflows for suicide care, and data collection and review by clinical teams."
Lethal means reduction or working to ensure patients are safe from the means for suicide at home. The authors noted that lethal means reduction "requires documentation in safety plans as a standard practice" as well as "policies addressing clinician training, family inclusion in means reduction, and confirmation of means reduction."
The Layman study is available in Psychiatric Services in Advance.
Zero Suicide Resources for the Veteran Population
Implementing Zero Suicide Frameworks in Western Pennsylvania
Suicide is an important problem affecting military service members and Veterans. Recent estimates suggest that 20 Veterans may die by suicide each day. In Pennsylvania alone, the general population rate of suicide deaths in 2018 was 15.7 per 100,000, compared to the national rate of 14.8 per 100,000. To address this serious problem, the U.S. Department of Defense and the U.S. Department of Veterans Affairs have implemented comprehensive suicide prevention programs.
The Zero Suicide website offers a library of resources about Veteran care. All readings, podcasts, and toolkits are available to the public at no cost. Additionally, the NW PA Veteran Suicide Prevention Program provides information about suicide prevention resources and events for healthcare partners, community organizations, and Veterans and their families.
To address the challenge of Veteran suicide deaths in the 15 counties of NW PA, health and behavioral health systems partnering with PERU and the NW PA Veteran Suicide Prevention Program will be trained and offered technical assistance in using the Zero Suicide framework for screening, treating, and referring patients to treatment and other services. Partners will also receive support to establish and enhance policies and procedures promoting mental and behavioral services among Veterans.
To learn more, visit the program website at theresilientveteran.org.
Need Help? Know Someone Who Does? Contact the National Suicide Prevention Lifeline at 1-800-273-TALK (1-800-273-8255) or use the online Lifeline Crisis Chat. Both are free and confidential. You'll be connected to a skilled, trained counselor in your area.